Dr Eithne Walls, senior house officer in ophthalmology at The Royal Victoria Eye & Ear Hospital Dublin, along with her friends Dr. Aisling Butler and Dr. Jane Deasy, was a passenger on the ill-fated flight AF447 which disappeared over the Atlantic as it travelled from Rio de Janeiro to Paris on June 1st 2009.
Since 2010, each June Bank Holiday weekend Eithne's colleagues in Riverdance together with her colleagues and staff of the Eye & Ear Hospital and her friends and family have come together to honour and celebrate her memory by running the Flora Dublin Women's Mini Marathon to raise vital funds for her fund at the Research Foundation.
In the past years, over 60 runners have come together to run in Eithne's memory and have raised over €22,000 for the Research Fund at Eye & Ear Hospital. These funds have been used to support young doctors through the Eithne Walls medal as well as ongoing research projects being undertaken by the Research Foundation.
"My family and I are delighted and honored that so many people are volunteering their time and energy to join us in in remembering Eithne for the 6th year, enabling her to continue to have a positive impact on our society. In particular we wish to thank Sean O'Brien and Julian Erskine of Riverdance and Dr. Aoife Doyle and Emma-Jayne Verner of Eye & Ear Hospital, without whose support this event would not be possible, and of course all of the runners and walkers. All of Eithne's passions in life – dance, work, family and friends – are represented by those participating and their generous sponsors. It gives us great comfort to be supported by all of you and to know that Eithne can continue to improve the lives of others through the valuable work of the Research Foundation. We hope the weather is kind to us and that you all enjoy the day. We look forward to meeting all of you on 5th of June 2017 as we remember Eithne."

Mary Walls
Women's Mini Marathon | 2 June 2019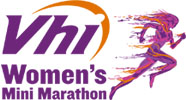 Race Date/Time: Bank Holiday Sunday, 2th June 2019 at 2.00pm
Distance: 10K
Entry Process: All participants can enter the race online at www.vhiwomensminimarathon.ie.
Art Rafle 2016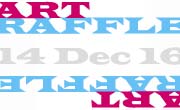 As a continuation from the very successful Art Fundraiser in June 2016 in aid of research into Deafness and Blindness. A Art Raffle will be held for 5 prizes and an Art Book towards the same.
Art Exhibition and Sale 2016
A Second fundraising Art and Sculpture exhibition and auction was held at the beginning of June 2016 in the Education and Conference Centre of the Royal Victoria Eye & Ear Hospital.
There were over 90 works from well many renowned Irish and international artists include the 'Tree of Life' by John Behan RHA, 'Woman Thinking' by Pauline Bewick RHA, 'Sea Eye' by Rachel Joynt RHA, 'Celtic Twilight' by Edward Delaney RHA, 'Still Life with Wrapped Apple' by James English RHA, 'Roses' David Hone RHA , 'Skellig Michael' by Carmel Mooney, 'Waiting Swallow' by Ian Pollock and 'It's all I have' by Patrick O'Reilly RHA to name a few. The profits are towards research into deafness and blindness
The Auctions have been spearheaded by Dr Andra Bobart-Hone, Consultant Ophthalmologist at the Hermitage Medical Clinic and a Director on the board of the Research Foundation of the Eye and Ear Hospital.
She paid tribute to the tremendous generosity and support of the artists and noted that the endeavor would not have been possible without the tireless efforts of many of them with advice especially from Leo Higgins of Cast Foundry, John de Vere White and Carmel Mooney.