A wonderful event, for an important cause!  The exhibition with 12 paintings created by Ed Reynolds celebrating 125 years of caring for Irish eyes and ears has been successful, thanks to our sponsors who kindly supported the event.
Ed is a Belfast based artist and member of the Vault Studios collective on Tower Street, Belfast. He was born in Dublin and grew up in Ashbourne, Co. Meath. He works independently as a commissioned painter, illustrator, caricaturist and also facilitates creative workshops for arts organisations throughout the province.  Ed shared his art and artistry with the Royal Victoria Eye and Ear Hospital community, and we are grateful for his support.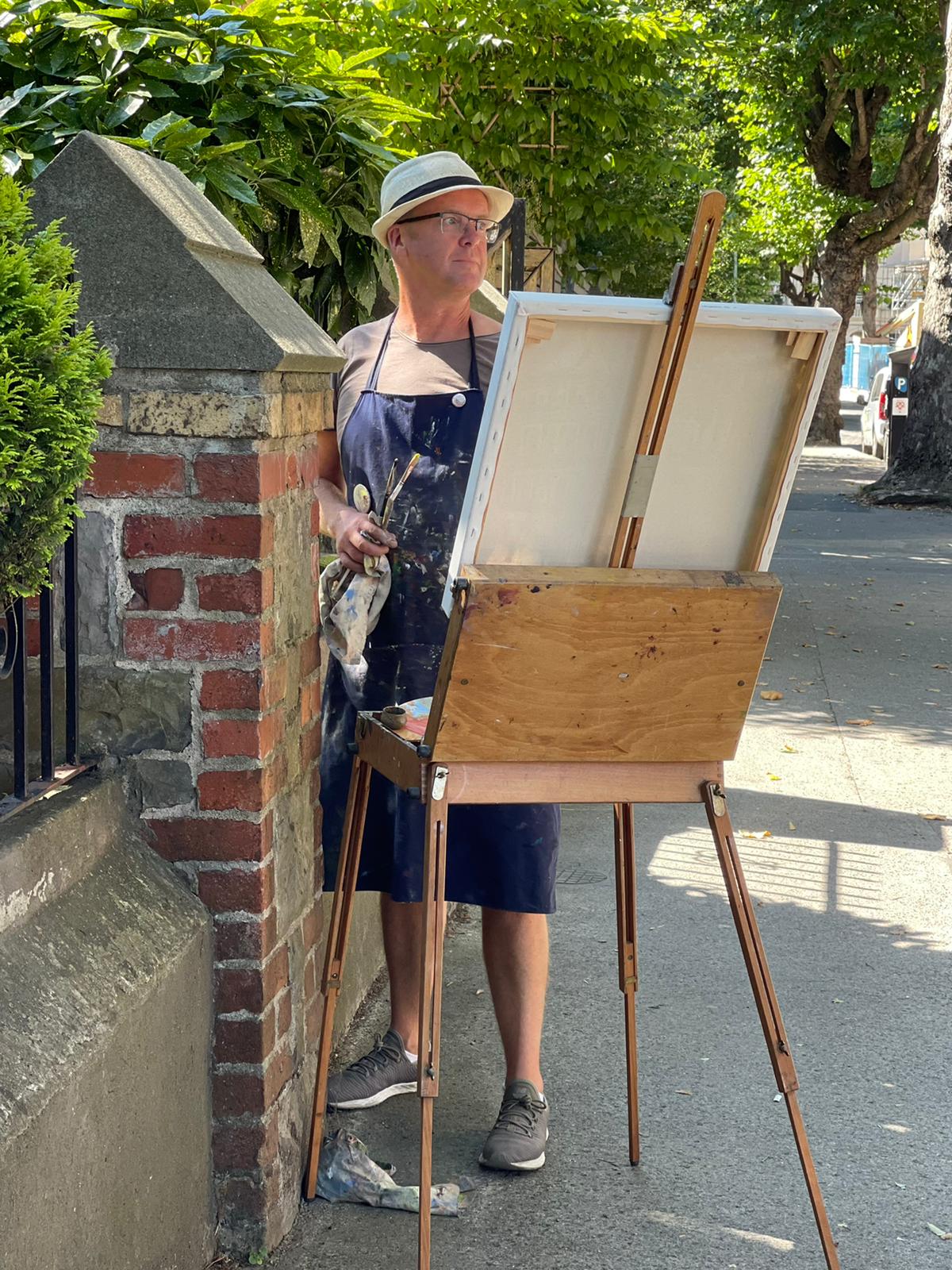 Mr. Tim Pat Coogan made us the honour to open the exhibition and we cannot express enough or appreciation for his kind words at the opening.  The event, and indeed the exhibition, has been a tremendous success. We have raised significant funds for the Research Foundation, and we are truly grateful that Mr. Tim Pat Coogan has graced us with his time.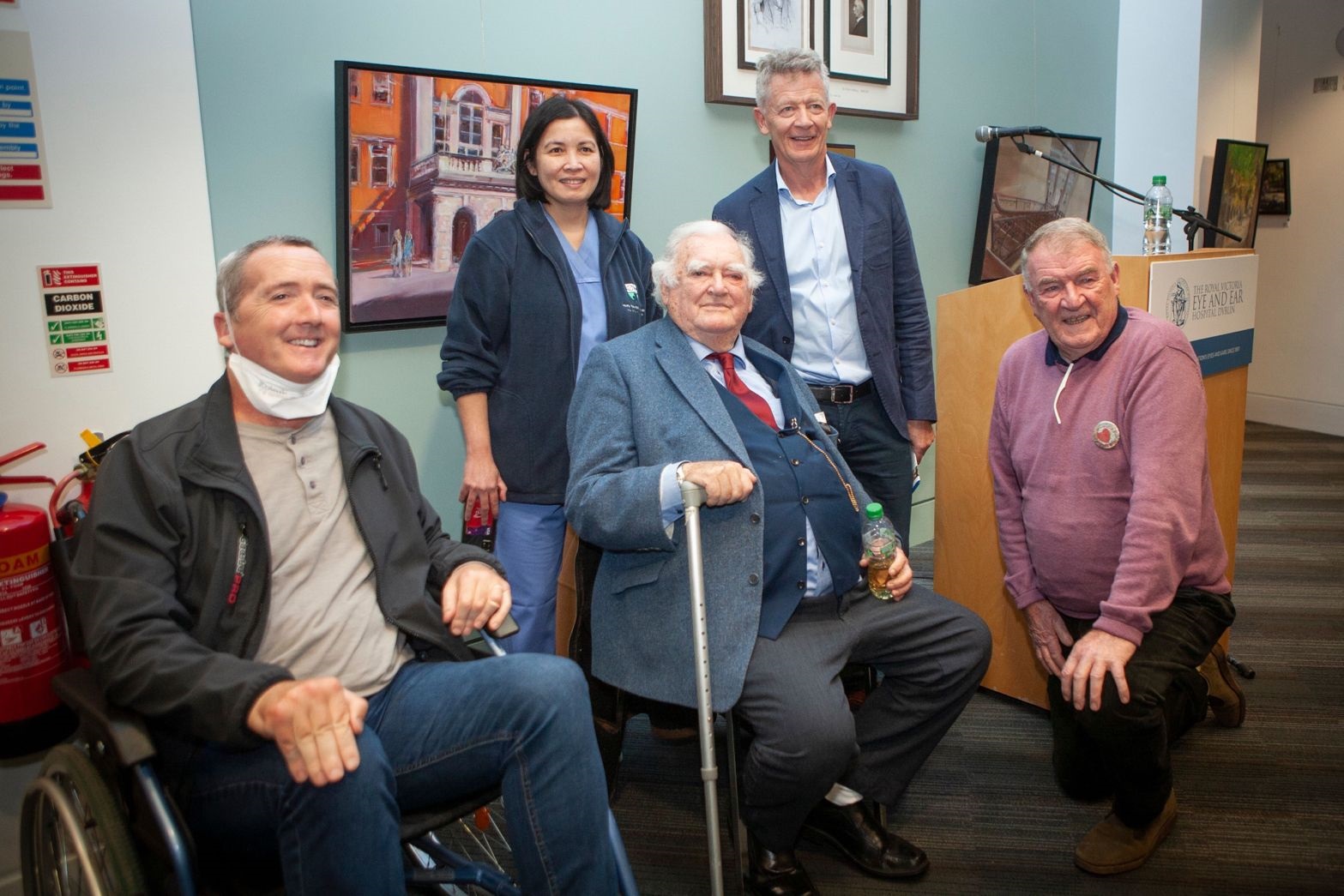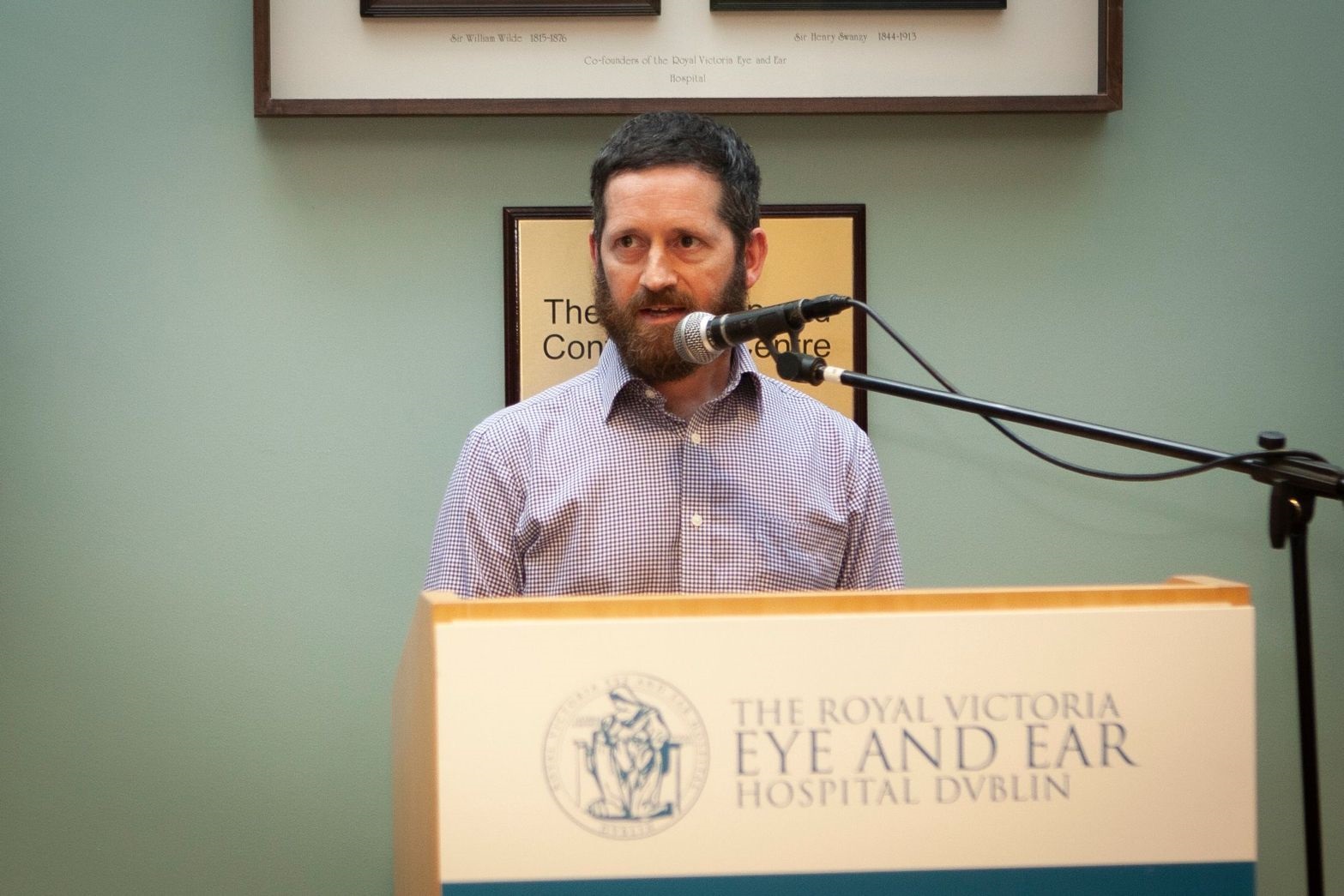 There is one painting still available, don't hesitate to contact us if you need further information!